The forests of the Grisons mountains wood and the incredible variety of wild plants were the inspiration and impetus for the first product of the edition dunkel. This is now also reflected in name in Rhaeto-Romanic:
WALD&RAUCH becomes LAIN&FÜM!
It was not the idea to invent an alcohol-free gin. Others have already done so and some managed quite well. But to produce a distillate, that is not based on any common role models, and conveys a satisfying drinking experience, without the wonderful flavour carrier alcohol, was the challenge and the trigger. Thus began the odyssey lasting over two years, which ultimately led over many different stages of development, accompanied by friendly and professional support, including masters of the subject, to the recipe of LAIN&FÜM.
With LAIN&FÜM you can make more than just cocktails and drinks. Thanks to its strong aroma, it can also be used like a spirit, in combination with alcoholic beverages and sets new unforeseen accents in the kitchen.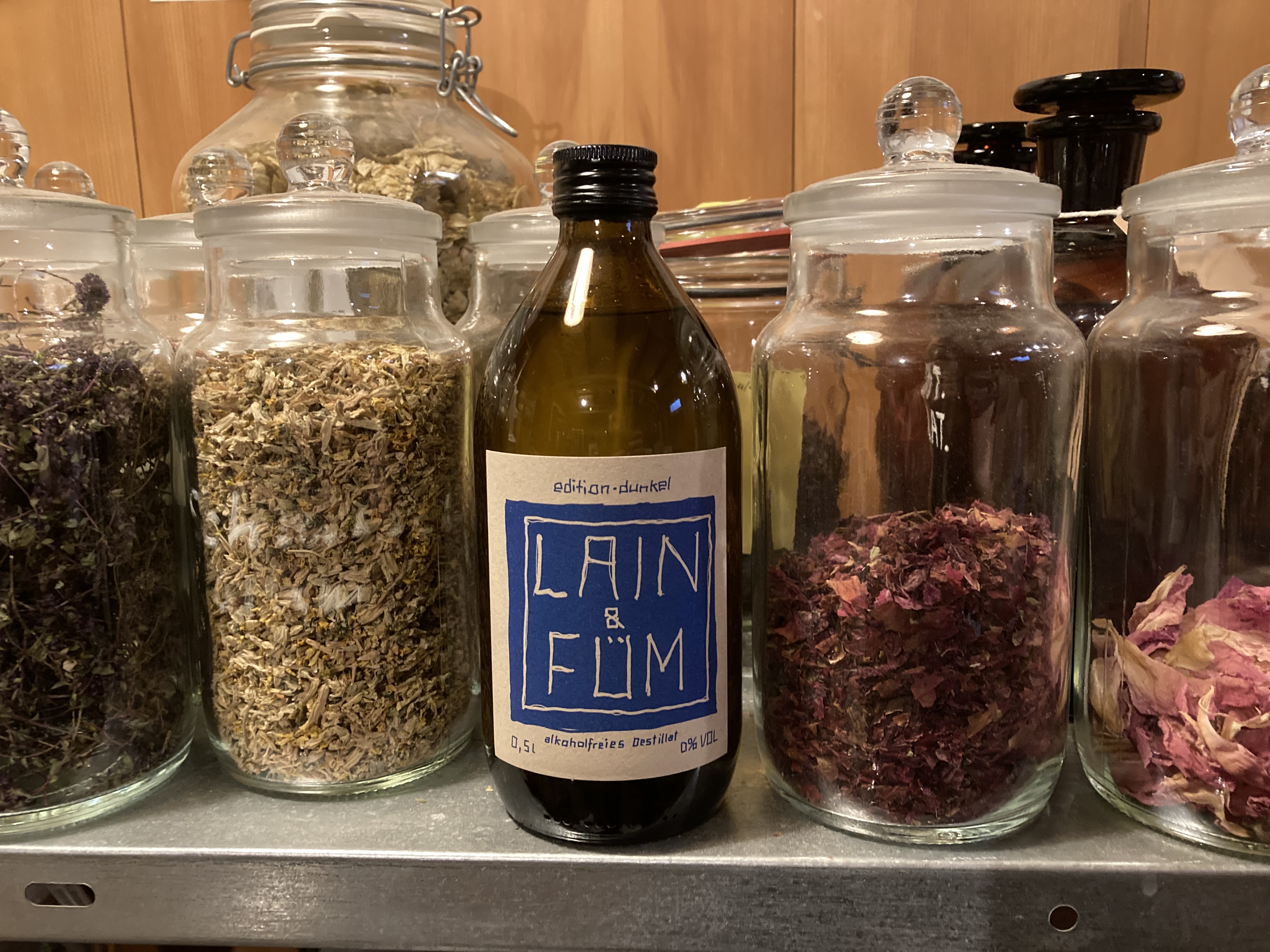 LIKE A WALK IN THE FOREST

All 13 ingredients from the forest and its surroundings and the smoke of juniper wood give it its unique aroma. To keep it that way, the distillate is only roughly filtered and comes slightly cloudy into the bottle. Only high-quality products from sustainable cultivation are processed. Somethings are grown by ourselves or carefully collected in the nearby woods of "Lange Erlen" or Grisons mountains, without sugar, flavours or preservatives.