AWARDS, VOICES from Media & WWW
Meininger's International Spirit Awards 2022
LAIN&FÜM wins Gold !
Craft Spirits Berlin Awards 2022

LAIN&FÜM wins "BEST IN CLASS" award in the category "alcohol-free"!
"Very interesting and intriguing nose.
You are getting prepared to a liquid with good acidity, a lot of herbs a perfect aperitif.
Staying sober never tasted more exciting!
Nowadays there's plenty of alternatives for a booze free drinking experience.
We're really in love with this one, Wald & Rauch by @edition_dunkel."

✥✦✥✦✥
IWSC Awards London 2022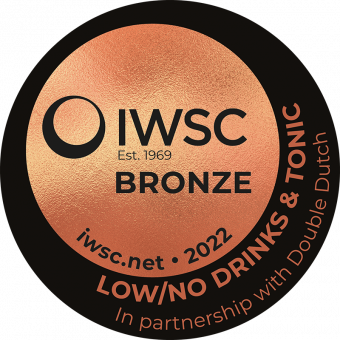 LAIN&FÜM wins BRONZE !
"Bitter wormwood on the nose. Some smokey notes, some wood barrel notes. A sweetness coming through on the finish, menthol, camphor, tiger balm"
"Gentle citrus in mid palate, some herbal notes, chamomile, lavender hints. Gentle warmth"

✥✦✥✦✥
"Herbaceous, woody and slightly smoky." (Bar @herz.basel via Instagram)
"Destilled Forest. Beautiful zero alc destillate by @edition_dunkel. Amazing what a good destiller can produce with water, herbs, smoke. Thanks for letting me taste:-)" (esther_kern via Instagram)
"
LAIN&FÜM
: 0 Promille, viel Geschmack. Alkoholfrei ist ja gerade sehr hip. Dazu gibts auch viele Destillate, vor allem Gin. Bislang konnte mich nur wenig überzeugen. Bis ich Wald&Rauch verköstigt habe. Ein Destillat auf Wasserbasis, das ein schier unfassbares Aromenspektrum aufweist – obschon komplett alkoholfrei..." (Esther Kern, Journalistin, Kochbuchautorin "Leaf to Root")
"Dank Esthers Crowdfunding bin ich in den Besitz und damit in den Genuss deines wundervollen und wohlschmeckenden
LAIN&FÜM
Destillats gekommen. Es ist unglaublich. 
Ich trinke so gut wie keinen Alkohol und war gestern beim Weihnachtsfest ganz glücklich über meine super Getränke. Mein 18-jähriger Neffe war auch sehr begeistert von der Mischung mit dem Gingerbeer." (C.G. via Mail)
"Von Deinem Produkt bin ich wirklich sehr "geflashed", denn ich habe bereits viele alkoholfreie Spirituosen probiert, die im Geschmack alle wesentlicher schlechter waren, obwohl sie größtenteils industriell hergestellt waren, also Aromen und Konservierungsstoffe enthielten. Umso erstaunlicher finde ich es, dass Dein Destillat auf Wasser-Basis (Hydrolat) so gut schmeckt." (J.St. via Mail)
"Such a lovely product"
(Villa Hundert/Mountainscape in Engelberg)